The art of storytelling through experiences

Conversate Collective is an experiential events agency passionate about helping businesses create meaningful connections with their audience. In an ever-changing digital world, we are dedicated to creating delightful, authentic, and shareable IRL moments, and virtual experiences, that turn customers and influencers into advocates.

We specialize in designing activations for consumer and B2B brands across beauty, fashion, lifestyle, retail, sports, travel and tech. Whether it's a product launch for a few hundred or a conference for several thousand, our collective of strategists, creatives, producers and fabricators skillfully guide clients through every aspect of their event.

If you are looking for innovative and measurable event solutions to build brand love, we can't wait to speak with you!



Aja Bradley – Kemp
Founder & Chief Experience Officer

Aja Bradley – Kemp is a marketer and experiential event designer who has spent 20 years growing consumer, lifestyle and tech brands in the United States and international markets. A natural connector, she loves bringing people together and is fueled by the impact technology has on the way we interact socially.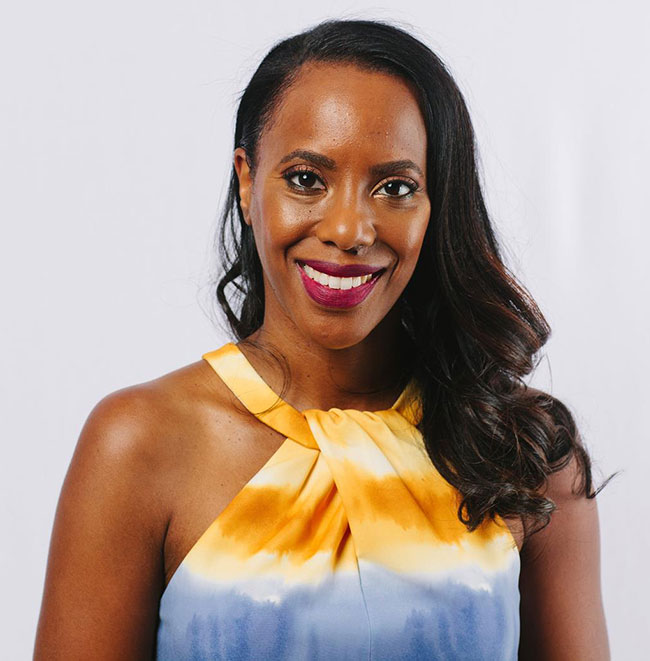 Aja founded Conversate Collective to help brands develop lasting relationships with their audience through the power of shared experiences. Before launching her agency, Aja worked for Expedia Australia/New Zealand. It was there she developed digital content and editorial communications strategies for one of the world's largest online travel agencies. Before that she was the head of marketing for two Australian retail-based tech startups where she oversaw all channels and creative territories to acquire and engage users.

Throughout her career Aja has sent Richard Branson flying through the rafters of his then, Times Square store to promote a mobile phone plan, raised money and awareness for education and HIV/AIDS initiatives, as well as introduced technology that changed the way we shop for and track our favorite products. She was also on the award-winning creative team that developed groundbreaking cause-marketing initiatives for Levi Strauss & Co., which galvanized youth around social issues such as gun violence.
Aja learned to challenge convention, the importance of taking risks, and how to energize a community during her years as global communications manager for MAC Cosmetics. As the brand evangelist for the cosmetics company, she worked on marketing and publicity campaigns for their iconic spokespeople including Lady Gaga, Dita Von Teese, Christina Aguilera, Mary J. Blige and Lil' Kim.

Aja began her career in New York working in agencies where she developed and executed integrated communications strategies for clients including Frito-Lay, Porsche Design and Reebok.